A P S Educational Trust - Hon. Office Bearers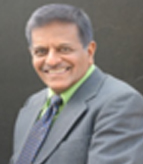 Practicing Sr. Chartered Accountant for the past 50 years
Executive President, Karnataka Federation of United Nations, UNESCO
Director, CANBANK FACTORS, Subsidiary of Canara Bank
Chairman, RV Institute of Legal studies
Chairman, Education committee of FKCCI
President, Vasavi Vedha Nidhi Trust, Sancrit school
Chairman, Education committee of FKCCI
Chairman of RV Public School.
NADAPRABHU KEMPEGOWDA Award by BBMP in 2017
RASHTREEYA UDYOG Award from International Economic Forum
VIKAS JYOTHI Award from All India National Unity Organisation
VASAVI SIRI Award from Vysya Community Association
KANNADA SIRI Award from Kannada Sahithya Parishath
Honorary Professorship for communication skills by Tumkur University
Click here to know more about Dr. Vishnu Bharath Alampalli..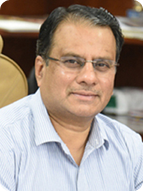 Former Director, National Assessment and Accreditation Council (NAAC)
Advisor, Department of Industrial Engineering, Jain University
Fr.Director, Indian Institute of Information Technology Dharwad
Fr.Provost, Dayananda Sagar University
Fr.Vice Chancellor, Tumkur University
Fr.Vice Chancellor, Chhattisgarh Swami Vivekanand Technical University
Fr.Principal, RV College of Engineering, Bengaluru
Karnataka Rajyothsava Award for Research
Samaja Seva Bhushan Award
Karnataka Sahitya Academy Award
Best Adminstrator Award from ISTE
Eminent Engineering Personality Award from The Institution of Engineers (India)
Dr. Raja Ramanna State Award for Scientist
Click here to know more about Prof. S. .C Sharma
Class - 1 Contractor in Civil Works
Executive Member RJS Bangalore
---
A P S Trustees
Sl.No.
Name & Designation
Photo
1.
CA Dr. Vishnu BharathAlampalli–
President
Click here to know more about Dr. Vishnu Bharath Alampalli.
2.
Prof.S.C.Sharma–
Chairperson, GC. A P S C E
Vice President A P S E T
Click here to know more about Prof. S. C. Sharma.
3.
Sri. R.V. Vijay Bhaskar– Vice President
4.
Sri. K.S. Akhilesh Babu - Treasurer
5.
Prof. A. Prakash – General Secretary
6.
Sri. P. Krishnaswamy – Joint Secretary
7.
Sri. A .R. Manjunath– Joint Secretary

8.
CA Sri. A.P.Acharya – Life Trustee
9.
Sri.A.R.Acharya - Abhimani Trustee
10.
Sri. A. Muralidhara – Abhimani Trustee
11.
Prof. K. P. Narasimha Murthy - Trustee
12.
Sri.C.Nagaraj - Trustee
13.
Dr. S. Rajeev - Trustee
14.
Dr. T.V. Gurudevaiah - Trustee
15.
Sri. M.V. Vijayanand - Trustee
16.
Sri. S.G.Nanda Kumar - Trustee
17.
CA I.S.Prasad - Trustee
18.
Sri. T.V. Prabhu – Trustee
19.
Sri. V. Murali - Trustee
20.
Sri. K.A.Balaji - Trustee
21.
Prof.Dr.A.Ramprasad – Trustee
GC Recommendations
The institution wholeheartedly embraces decentralization and participative management as fundamental principles governing all its operations. The Governing Council, with the institution's Principal serving as the Member Convener, plays a pivotal role in endorsing quality policies and extending essential support for the comprehensive growth of the institution. As part of its democratic governance approach, the institution actively engages faculty, staff, and students in addressing all academic matters.
In the pursuit of its quality policies and strategic plans, the institution diligently adheres to the regulations set forth by the affiliating university and the Governing Council. The Principal serves as the college's representative and oversees its day-to-day operations. As the Head of the Institution, the Principal wields the necessary authority and powers, delegated by the management, to ensure the seamless functioning of daily activities. Each department within the college operates under the direct supervision of its respective Head of Department (HOD), who oversees the department's daily affairs.
The principal, in their capacity as the college's representative, offers guidance to all HODs, faculty members, and other staff in matters pertaining to academics. Their role involves fostering and supporting an optimal academic environment within the college.
Amendments
A P S College of Engineering has devised a comprehensive set of strategic plans aimed at achieving excellence across various facets including academics, placements, and research. As prioritized by themanagement council NAAC accreditation has been secured and, obtaining NBA accreditation for all programs offered by the institution is in progress.
Other strategic objectives of the institution are enhancing campus facilities, further improving the teaching-learning process, implementing a robust Personality Development program for students, expanding Faculty Development Programs, and fostering stronger industry-institute collaborations. One of the current initiatives recommended by IQAC (Internal Quality Assurance Cell) is the implementation of a Personality Development Program for students.
The Placement Cell plays a pivotal role in coordinating and executing the Personality Development Program (PDP) for all students on campus. PDP sessions are conducted regularly for students ranging from the first to the fourth year. Each semester, students are divided into groups, and professional trainers impart valuable insights and skills related to personality development, encompassing areas such as teamwork, communication skills, vocabulary, and attitude, in addition to technical competencies.
This PDP equips students with a deeper understanding of the corporate world and empowers them to apply the skills they acquire during their college years in real-world corporate settings.
The training program not only helps students overcome communication apprehensions but also enables them to confidently present topics during placement drives. It instils time management skills and fosters teamwork. Furthermore, the Placement Cell extends guidance and support to students preparing for competitive examinations such as GATE, GRE, TOEFL, and more.