Founder, APS Educational Trust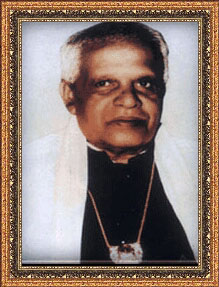 Prof. Late N. Ananthachar
Prof. Late N. Ananthachar, a visionary, amidst British rule in India in 1935 and the fervent struggle for political independence, rather than joining the political upheavalembarked on a journey to establish academic autonomy. Before dedicating himself to education, Prof. N. Ananthachar, a highly qualified individual holding a Master's Degree, was initially involved in the vegetable trade in the Basavanagudi region of Bangalore. On August 15, 1935, Prof. N. Ananthachar took a bold step of founding a primary school. This was the beginning of an astounding journey of imparting education impartially across the communities.
His entrepreneurial spirit quickly earned him the respect and admiration of the local community, including prominent figures like the Dewan of Mysore, as well as literary luminaries such as Sri Balasaraswathi and Sri R. Gopala Krishna Iyengar.
Recognizing the school's potential, the Director of Public Instruction granted it official recognition in the following year. This moment marked the birth of an extraordinary and esteemed educational institution. Today, this institution takes immense pride in its role as a mentor, guiding and nurturing thousands of students towards academic excellence across its various establishments.